How to find the best spine doctor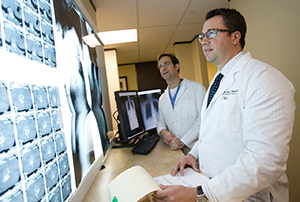 There are tremendous advances taking place in medicine today, but in order to benefit from them, the healthcare consumer must take an active role. The best healthcare will not find you; you have to seek it out.
While the United States offers the highest standard of healthcare in the world, there is still huge treatment variation based on the doctor you see. 
Bottom line, the doctor you choose will determine the quality of care you will receive. Here is an overview of how to navigate through the healthcare system — and how to find the best doctor for back pain and neck pain problems. 
How to find the right spine specialist
There are many ways to identify the best specialist within a given area. One place to start is to consult a family practice doctor who addresses your general healthcare needs. This "primary care physician" (PCP) will usually know the best spine surgeon or spine physical medicine physician within a specific city. Also, since this primary care physician may have referred patients to that specialist before, they may have seen firsthand their clinical outcomes after surgery. If these outcomes are poor, the primary doctor will not refer additional patients.
The first potential downside to relying on a PCP referral relates to the changing healthcare industry. Over the last 10 years there are more and more hospital systems that have employed PCPs to "capture" specialist referrals and the revenue they represent to the hospital for surgery and hospitalizations. Some hospitals can provide an incentive to PCPs if the revenue from surgical specialists at the hospital campus goes up. The goal is to keep referrals within the hospital system.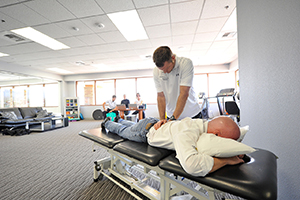 The second downside, is that this referral process abdicates the selection process to someone else. Also, some physicians refer to other physicians out of habit, or in the hope of reciprocal referrals back. 
The educated healthcare consumer would do well to perform secondary research to identify the best possible specialists and clinics within a given specialty.
The Internet can provide a wealth of helpful information. The educated consumer can locate information on a doctor's education, training, clinic and area of specialization.
Cues on physician competence
Fellowship training is the highest level of medical training in the United States. This is an indicator that the physician has completed an additional year in an area of specialization. Note where the physician has trained. Training at a large or prestigious institution would expose the physician to more complex cases, which in turn makes them more proficient in their specialty.
Board certification is another criteria that indicates a physician has met the competency standards within an area of specialization, as judged by the specialty board. Board certification typically requires that a physician has been in practice for several years since graduating from medical school and has passed a rigorous written and oral exam. Younger physicians, however, may be in the process of obtaining board certification by fulfilling the various criteria of time in practice, etc. These physicians are called "board eligible."
Older vs. younger spine surgeons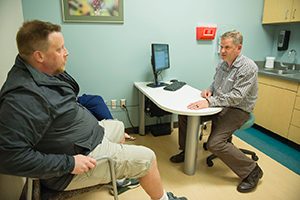 With anything, practice makes perfect. The more someone does something repetitively, typically the better they get. This is especially true in the area of spine surgery. A physician who does more than 150 spine surgeries a year will be more proficient than a surgeon who only does 50 spine surgeries a year.
It's not necessarily a good generalization applying this to the age of the physician. While a 65-year-old physician has likely performed more spine surgeries over their career, they might be providing state-of-the-art spine care from 35 years ago when they were trained. While many surgeons in their 50s and 60s go through continual training to become proficient in the newest minimally invasive spine surgery techniques, there are others who rely on old ways that are more comfortable to them. 
For the patient, the "old way" might mean a 3-inch incision, two days in the hospital, and a longer more painful recovery.  
By comparison, new minimally invasive spine surgery techniques enable the trained physician to operate through a one-inch incision through tubular retractors the width of a ball point pen. Their patients, conversely, go home the same day and have a quicker, less painful recovery because there is less disruption to muscles and ligaments from the tiny incision.
So, with the ever-changing medical technology, it may be that the younger physician is better trained at, and more receptive to, the most advanced techniques and instrumentation like the artificial disc. 
With the above said, one cannot generalize about age in how to select the best spine surgeon. Instead, the healthcare consumer must research and in the physician visit, ask questions including:
How many spine surgeries does the surgeon do each year?
Do they refer any patients to a non-surgical specialist like a Physical Medicine & Rehabilitation physician, or a fellowship-trained pain management anesthesiologist, for spinal injections to see if symptoms can be relieved without the need for surgery?
If spine surgery is necessary, do they provide alternatives to spinal fusion, such as the artificial disc for motion preservation and to reduce the risk of herniations at other levels. 
The above concerns about unnecessary surgery explain why several health insurance companies in some states mandate that a back pain or neck pain patient start with physical medicine physician for assessment, diagnosis and if necessary, referral on to the spine surgeon.
How to find the best nonsurgical remedy for back pain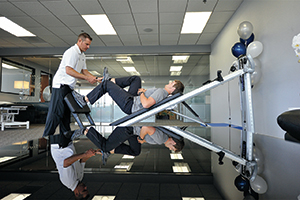 Just as a spine surgeon may be biased toward surgery, a physical medicine or pain management anesthesiologist may be biased to nonsurgical procedures, like spinal injections or other procedures designed to deaden nerves and relieve symptoms.  In this sense, the patient can be trapped in a circular algorithm where they are told to keep coming back for ongoing visits or procedures — that go nowhere.
Taken to an extreme, a nonsurgical bias can protract care and extend the patient's disability, affecting their work life or even personal life because of the financial impact from loss of work. 
Generally speaking, anyone who has endured 6 months or repeated visits and procedures should proceed on their own to a spine surgeon to at least learn their surgical options. They may be pleasantly surprised to learn that a simple discectomy could quickly relieve their symptoms permanently and get them back to work and their favorite recreational activity.
Using Internet complaint boards
There is a lot of information on the Internet, and unfortunately, a great deal of it can be misleading. In the field of spine there is no shortage of marketing gimmicks to attract patients to a magic pill, treatment or surgery.
TripAdvisor is a very successful Internet site that features traveler comments about hotels, resorts and restaurants. But is a person's rating of a hotel meal the same as that person's ability to understand diagnosis and treatment of complex neurological disorders? 
One survey found that 62 percent of patients are using online reviews in complaint boards as their first step in choosing a doctor, and 19 percent use complaint boards like YELP, Vitals, Healthgrades and RateMDs to validate their choice before making an appointment. 
Unfortunately, studies are now revealing that such complaint boards are not indicators of physician quality simply because consumers don't have the data to judge quality of medical care. 
A recent 2017 study conducted by ConsumerMedical, a leading health care decision support company, revealed that there may actually be an INVERSE correlation to quality as featured by complaint boards. The ConsumerMedical study found that vast majority of top-rated specialty physicians on YELP, Vitals and Healthgrades are NOT the highest ranked physicians when it comes to examining actual clinical outcome data related to their medical specialty.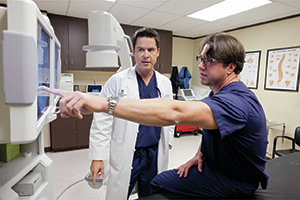 In the study, ConsumerMedical identified the top 10 ranked physicians on YELP, Vitals and Healthgrades across five common specialties in New York, Chicago, and Los Angeles. They then compared these complaint board rankings to a list of the 10 physicians with the highest clinical outcome scores in the same cities. The ConsumerMedical clinical ranking was based on more than 5 billion data points that measure physician performance on variables such as: patient readmission rates; surgical infection rates; average length of stay; procedure volume; and functional status outcomes. Only 2 percent of physicians ranked as top 10 by YELP, Vitals and Healthgrades showed up as top performers when examining actual clinical outcomes.
"This research confirms what we have long suspected," concludes David Hines, CEO of ConsumerMedical. "Online patient reviews tend to reflect a patient's care experiences, such as the physician's bedside manner. While these attributes are important, they are simply not the main indicators of a physician's overall quality; sadly you can have a very kind orthopedic surgeon whose patients have hospital readmission rates that are through the roof."
So the healthcare consumer needs to be mindful that complaint boards indicate merely the bedside manner of the physician rather than quality of care. 
Social media / Facebook etc.
More healthcare organizations are relying on social media to reach consumers. Where information is educational, this can be helpful to the consumer. The key is to avoid places and providers who make unrealistic promises without ever seeing the patient. 
The physician visit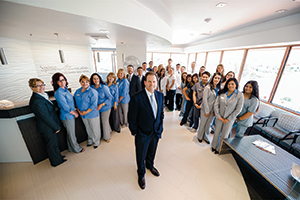 Once you've identified what you think is a good spine specialist, you need to make an appointment where you will be evaluated and some diagnostic tests are performed. 
The best specialists within a given niche will typically provide all the appropriate nonsurgical and surgical treatment options for your problem, along with the pros and cons of each approach.
In some cases, treatment may include watchful waiting for a period of time. 
In other cases, like when you have numbness or weakness in a hand or foot, you CANNOT use watchful waiting, as these symptoms can become permanent and lifelong if not treated promptly. 
If your doctor is unwilling to answer questions about your diagnosis or treatment, you're in the wrong place. Go find another doctor.
Patient education is key
The best spine centers of excellence invest energy and their own money to help the patient understand what may be causing their back pain or neck pain, and all the potential treatment options that may relieve those symptoms.  It's important to understand that health insurance companies don't reimburse a spine center for the cost of patient education materials. The physician who doesn't provide patient education materials — symptoms charts, home remedy books, home exercise programs, etc. — simply pockets more profit.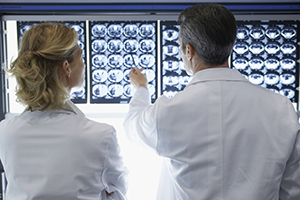 The spine centers that do provide this helpful patient education recognize that this information will encourage you to be compliant with therapy and other recommendations which will result in your long term recovery from back pain — and prevention of future injury. So these spine centers of excellence are truly invested in your treatment and recovery.
Get a second opinion
So you've been told you need spine surgery for a herniated disc… Many health insurance plans advise, or require, that the patient receive a second opinion when treatment involves a complex surgical procedure. 
This is excellent advice. Furthermore, the healthcare consumer should not inform the second provider that their visit relates to a second opinion, since some physicians are reluctant to provide conflicting opinions. If you have received two identical, unbiased opinions related to your diagnosis and recommended treatment, you can proceed accordingly with more confidence that you are pursuing the right approach.
If the two opinions disagree, you should examine the training and qualifications behind each opinion to determine which is most likely the correct recommendation. Another option is to pursue a third opinion, but this can add to your confusion. 
Be a good patient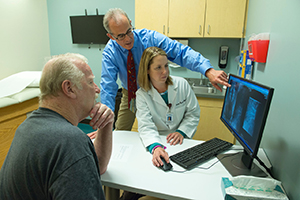 After all the searching, if you have found a good doctor, the rest is in your hands. To be a good patient, you must comply with the physician's recommendations and prescriptions. Too many times, it's natural to want a magic pill or miracle surgery to provide an easy route back to activity. However, you should always view surgery as the last card to be played, after all nonsurgical options are explored.
For nonsurgical treatment alternatives to work, the patient must often follow physician and therapist prescriptions, which may include a commitment to therapy. For spine and joint problems, this may mean incorporating special strengthening exercises that rebuild supporting muscles, so that surgery is not necessary. While athletes are familiar with the required commitment and pain associated with the exercise gym, others may not. It can be new territory for many people, but it is essential if you are to give nonsurgical options a chance to work.
Lastly, the best physician may tell you things you may not want to hear:
You are very overweight which is causing your back problem, and even with surgery, it could cause future disc herniations.
You must stop smoking before spine surgery because it will affect the success of the fusion surgery.
You live a high-risk lifestyle that raises the risk of back injury from extreme sports or accidents.
In this sense, you may not like the messenger, but that physician may be your best advocate for successful treatment and recovery.