ABOUT COLORADO SPINE PARTNERS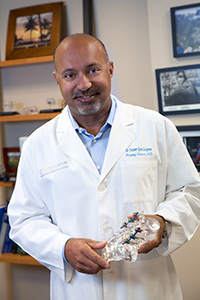 Dr. Ghiselli, Dr. Jatana and Dr. Wong emphasize non-surgical treatment options in advance of spine surgery through a network of pain management specialists and spine therapists. Back and neck pain patients can often recover nonsurgically by working with physical medicine and rehabilitation (PMR) physicians and spine-specialized therapists, who use customized movements and exercises to help make the back stronger, more flexible and resistant to injury. When surgery is necessary, the spine surgeons perform minimally invasive spine surgery so the patient can be home later the same day to recover in the comfort of their own home.
Establishing the diagnosis
Sometimes even with a good set of X-rays or MRI scans, the root cause of your pain is not easy to identify. That can be especially true when it happens in the cervical spine or neck area. There are some basic things we look for that can help us determine exactly what is going on. We may try some nonsurgical therapies first to see if the problem improves or persists. We will not schedule surgery until we completely diagnose the source of the pain.
Once we decide if surgery is appropriate, we will begin to prepare you for what you can expect. We will talk with you about getting ready for surgery, the operation, and typical hospital stays and recovery time. We will also talk with you about physical therapy and post-surgical follow-up care.
Surgical Consultation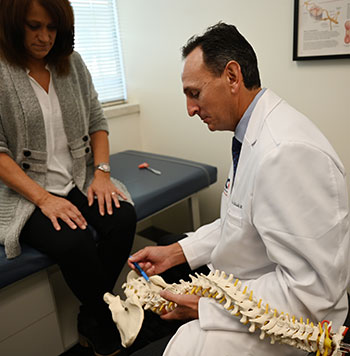 A good doctor knows how to listen. At Colorado Spine Partners, your surgical consultation is an opportunity for us to get to know you. During the exam, we will inquire about your medical history, your family medical history, any previous injuries you may have suffered, any previous surgeries, if you were hurt on the job or in an accident, how long have you been in pain, and any medications or treatments you've taken.
Is your back pain isolated to just one location? Does it radiate down your arms or legs? How is your diet? How often do you exercise? What are your expectations from back surgery? What are your fears? The information we gather from this consultation, along with MRI scans and medical records from referring physicians, helps us determine the next step in your treatment.
In the case of children with spinal deformities, genetic factors may play a role. A thorough consultation examines all the physical, genetic and environmental factors that can help us determine the extent of the problem and the appropriate treatment plan.
FEATURED REVIEW

"Dr. Jatana has been there for both my husband and me during the last decade as we've each experienced multiple neck and back challenges. He is incredibly knowledgeable and patient, explaining his diagnosis, prognosis and the options to address our physical challenges. He's an excellent, excellent doctor. We feel confident and fortunate to be under his care!"
PHYSICIANS OF COLORADO SPINE PARTNERS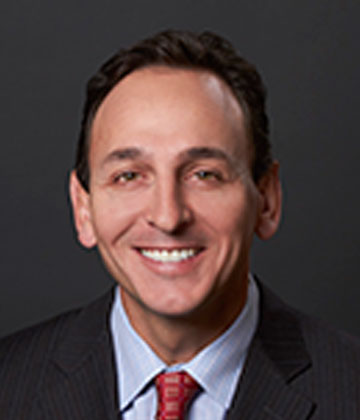 Gary Ghiselli, MD
Board-certified
fellowship-trained spine surgeon
Dr. Ghiselli is a recognized expert in spine surgery and has performed extensive research on problems in the cervical, thoracic and lumbar spine. He has published multiple peer reviewed articles and book chapters throughout his career. He is a board member of the Colorado Orthopedic Society, Guideline Committee Member for the North American Spine Society (NASS), a frequent lecturer and member for the American Academy of Orthopedic Surgery (AAOS) and a member of the Colorado Medical Society. He takes pride in his expertise in cervical spine surgery after training with Dr. Henry Bohlman in Cleveland, Ohio and is one of the few elected members of the Cervical Spine Research Society (CSRS) practicing in the state of Colorado. His research interests in anti-microbial substrates, stem cell and regenerative technologies and long term outcomes have influenced his practice and benefitted his patients. Dr. Ghiselli has been a lead investigator and co-investigator in FDA trials involving motion preservation in the lumbar spine, cervical total disk replacement and stem cell applications in the spine.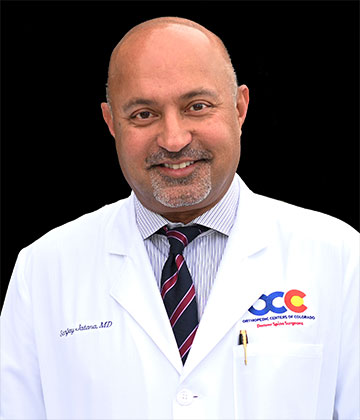 Sanjay Jatana, MD
Board-certified
fellowship-trained spine surgeon
Specializing in Cervical Spine Care
As a fellowship trained spine surgeon, Dr. Jatana specializes in treatment of complex disorders of the cervical spine. He has special training in the cervical spine and treats patients who require repeat or revision surgery. During surgery, Dr. Jatana employs spinal cord monitoring techniques and a microscope to facilitate safety and accuracy. His goal is to accurately identify the pain source so that surgery is successful in alleviating the symptoms. After surgery, Dr. Jatana prefers to follow his patients for at least two years to ensure long-term positive results. He completed his residency at Harbor-UCLA Medical Center and was Chief Resident of the Department of Orthopedics. Dr. Jatana is a Diplomate for the American Board of Orthopedic Surgery and a Fellow for the American Academy of Orthopedic Surgeons. His memberships include North American Spine Society, Arapahoe Medical Society, Colorado Medical Society, Colorado Orthopedic Society and Denver Medical Society.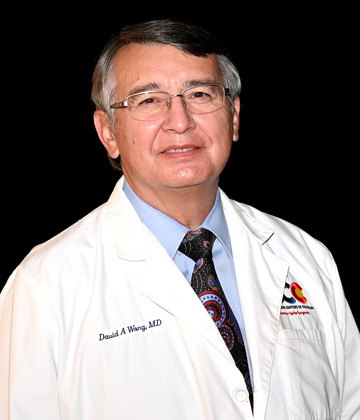 David A. Wong, MD
Board-certified
fellowship-trained spine surgeon
Dr. David Wong is a fellowship-trained board-certified orthopedic spine surgeon with a specialty in lumbar microsurgery. He graduated from medical school from University of Toronto and completed his residency under The Gallie Programme, which included six months each in general and vascular surgery, neurosurgery and orthopedic pathology. He later completed his fellowship training from University of Toronto Wellesley Hospital in spinal surgery, including minimally invasive surgical techniques. He serves as Director for the Advanced Center for Spinal Microsurgery at the P/SL Medical Center. He was the President of the North American Spine Society (NASS) from 2002-2003. Dr. Wong is the chairman of the NASS Patient Safety Committee and has been the course chairman for the CME courses on minimally invasive spine surgery for NASS and the American Academy of Orthopaedic Surgeons (AAOS).