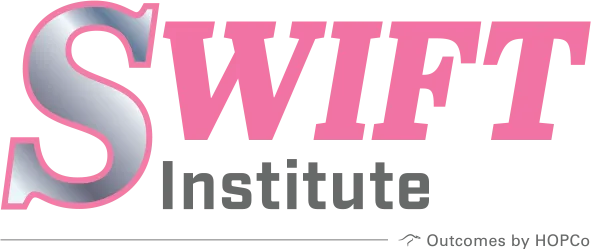 Formerly SpineNevada


Reno, Nevada
In 2023, SpineNevada merged with several of the largest orthopedic providers in the State of Nevada to form The Swift Institute. The Swift Institute Spine Neurosurgery team is the only spine center in the State of Nevada to be included in Spine Center Network, an exclusive national listing of credentialed spine centers of excellence across the United States. To be included in the national listing at SpineCenterNetwork.com, a spine center must emphasize a multi-disciplinary approach with fellowship-trained spine surgeons and non-surgical spine MDs. Each spine center emphasizes non-surgical treatment options before surgery along with extensive educational patient information to help back pain sufferers make informed choices about treatment options for their spine problem. The Swift Institute Spine Neurosurgery team combines fellowship-trained spine neurosurgeons; non-surgical physical medicine physicians; fellowship-trained spine specialists in pain medicine and radiology; and internal spine physical therapists.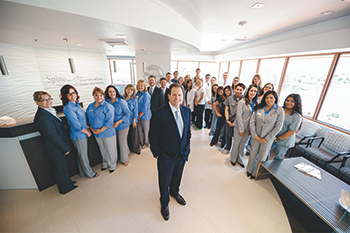 The Swift Institute Spine Neurosurgery office includes InMotion Diagnostics. The spine diagnostics and radiology center offers the most advanced spinal imaging platform in the nation to assess instability through spinal motion. InMotion Diagnostics line of advanced radiology services includes the InMotion MRI, Vertebral Motion Analysis (VMA) and Digital X-rays.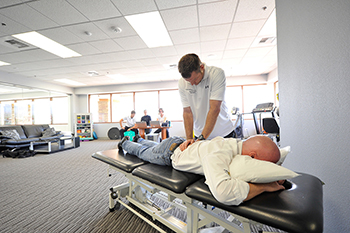 In contrast to traditional open back surgery that requires a large incision causing more damage to muscles and tissues, minimally invasive spine surgery has become the leading way to treat spine problems. Minimally invasive spine surgery also lessens the hospital stay, (many procedures can be performed as day surgery or 23 hour stay), reduces pain, results in less operative blood loss, allows for faster return to work and activities, and reduces the risk of infection than with traditional open back surgery.
The Swift Institute Spine Neurosurgery team is the only neurosurgery led comprehensive spine center in Nevada. If spine surgery is necessary, it's important to choose an experienced spine surgeon, Dr. James Lynch performs a large volume of spine surgeries per year in both hospital and outpatient center settings. Dr. Lynch has been performing minimally invasive spine surgery techniques since 2002. He was the first neurosurgeon in Reno to perform MIS TLIF and MAS PLIF procedures as well as the first to perform both cervical and lumbar artificial disc replacements. He is a national leader in out-patient spine surgery. Dr. Edward Perry specializes in all aspects of spine surgery, including minimally invasive spine techniques, adult degenerative conditions, congenital deformities, spine trauma, spine tumors and deformity correction, including anterior, lateral and posterior spinal approaches.
FEATURED REVIEW

"I had two previous back surgeries, it was a blessing to find Spine NV and Dr Lynch. I still have pain occasionally, but come on, when you your back fused and try to stay active I would expect it. I would highly recommend Spine NV. And I thank them for getting me back on my feet."
PHYSICIANS OF SPINE NEVADA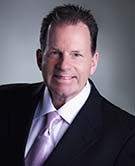 James Lynch, MD
Neurosurgeon

Edward Perry, MD
Neurosurgeon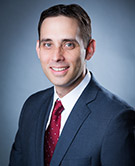 Shane Abdunnur, MD
Neurosurgeon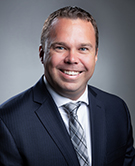 Richard Price, MD
Neurosurgeon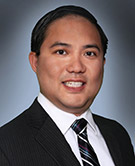 Andrew Hsu, MD
Physical Medicine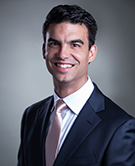 Hugh McDermott, MD
Physical Medicine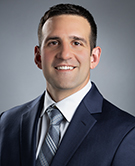 Michael Rozak, MD
Physical Medicine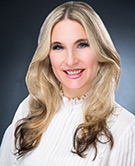 Maria Pirraglia, MD
Physical Medicine