ABOUT THE CENTER FOR SPINE HEALTH
A multi-disciplinary approach to spine: Combining spine surgeons, nonsurgical physicians & spine therapists — all under 1 roof
The Center for Spine Health at University Orthopedics combines the expertise of fellowship-trained orthopedic spine surgeons; a fellowship-trained pediatric scoliosis specialist; a Physical Medicine & Rehabilitation specialist who is fellowship-trained in interventional spine care; and four physicians who specialize in nonsurgical treatment of back and neck problems. In addition, the spine center includes on-site nurse practitioners and spine physical therapists working together to provide comprehensive treatment of spinal disorders in adults and children. The clinical team has specialized expertise in the management of spinal pain, disc herniations, stenosis, tumors, trauma and scoliosis.
The Center for Spine Health at University Orthopedics provides advanced spine care through several offices across Rhode Island and Massachusetts.
A multidisciplinary spine team in multiple locations improves spine care and patient convenience
The problem with spine care is that care is highly fragmented. Too many times, a back pain or neck pain sufferer has to drive around town to multiple locations: a doctor's office; a diagnostic center; a therapy center; a different location for non-surgical procedures, etc.
The other problem with this fragmented approach, is that the patient receives a treatment recommendation that is biased to the specialty of the physician seen. Patients, employers and health insurance companies desire and deserve a team of clinicians (non-surgeons, physical therapists and surgeons) working together under one roof.
The Center for Spine Health at University Orthopedics provides this team of non-surgical specialists collaborating with fellowship-trained spine surgeons — all under one roof. This spine center approach helps patients exhaust their non-surgical options before surgery is considered.
If surgery is necessary because of a herniated disc or other spine problem, the Center for Spine Health includes five fellowship-trained orthopedic spine surgeons, the highest level of medical education in the U.S.
Another important aspect of this spine center approach is an investment in patient education. The Center for Spine Health prints and distributes a 36 page Home Remedy Book for patients across Rhode Island. This is also the core component of our recommended Home Exercise Program. Ideally we want every person coming through The Center for Spine Health at University Orthopedics to receive a copy of this book so they understand their exercises and what symptoms need to be evaluated quickly by a spine specialist. This educational guide on home remedies for back pain and neck pain also includes a symptom guide so patients understand emergency symptoms like weakness or numbness in a hand or foot. This overview on home remedies also includes exercises and stretches that help prevent the recurrence of a future attack of back pain or neck pain.
Many patients, for example, don't understand the significance of arm or leg weakness caused by a spinal problem. While it may be appropriate to use nonoperative measures and watchfully wait for arm or leg pain to resolve, loss of strength in the extremity may need to be treated more quickly and aggressively. In some cases, delaying treatment for a serious neurologic deficit may result in permanent loss of strength and/or sensation.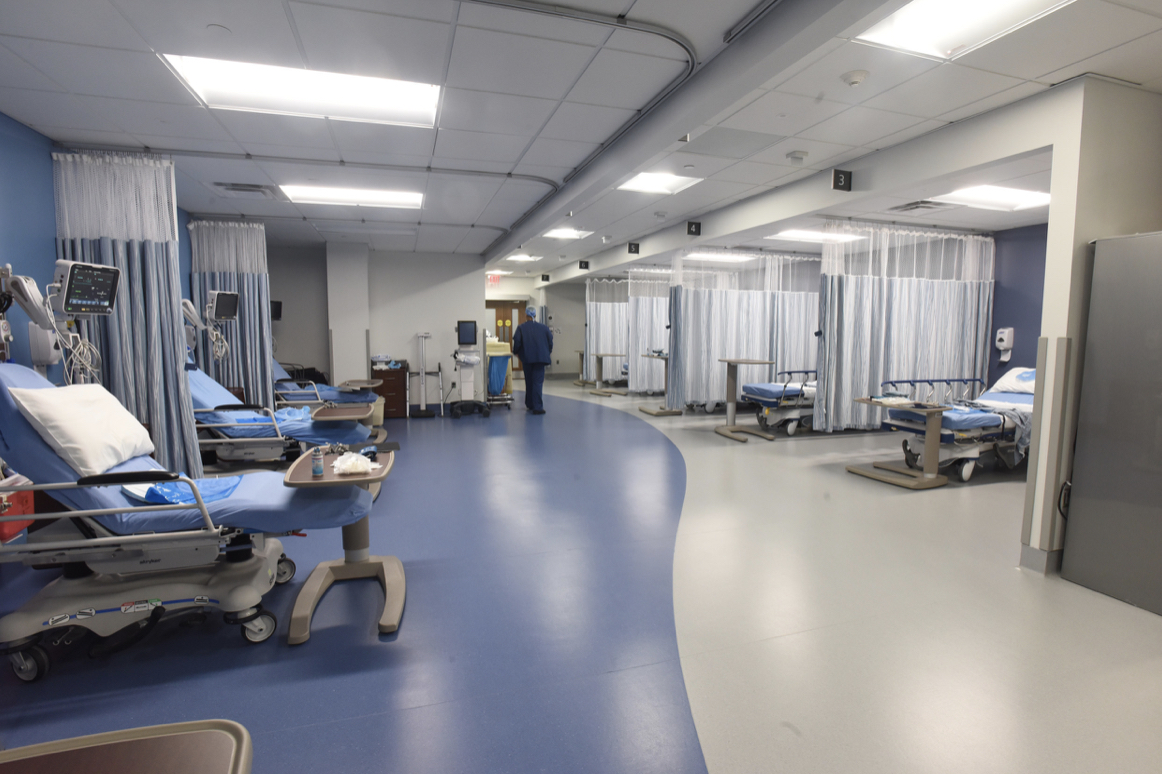 Center for Spine Health at University Orthopedics also invested in the creation of an online spine encyclopedia on back and neck pain and all the advanced treatment options available today. This content-rich Internet presence includes information on spinal conditions and treatments; an anatomy library; an exercise library; symptom guides; and home remedies for back pain and neck pain.
The Center for Spine Health at University Orthopedics in Rhode Island addresses the following problems:
All types of muscle & ligament strain related to the back and neck
Radiating pain from the back into the legs and foot
Radiating pain from the neck into the arm and hand
Weakness in a foot or hand caused by back or neck disc problems
Herniated or bulging discs
Sciatic nerve issues
Loss of control of bowel or bladder (cauda equina) caused by emergency back problems
Curvature of the spine (scoliosis or kyphosis) and corrective treatment with braces or
Scoliosis surgery
Spinal tumor
Artificial disc replacement
Clinical outcomes research presented in early 2018 by the North American Spine Society now clearly recommends the use of artificial discs for the cervical spine to reduce "adjacent segment disc degeneration" that occurs with spinal fusion.
While cervical fusion has been the traditional option for herniated discs in the neck, research studies have shown that locking vertebral segments in the neck increases the stress placed on other discs in the neck, causing other disc herniations. Because the artificial disc retains normal motion, it reduces the risk of disc herniation at adjacent levels. The Mobi-C artificial disc, for example, was the first FDA-approved disc for one or two levels in the neck.
Minimally invasive spine surgery
The new standard is to perform spine surgery through a half-inch incision. Smaller incisions reduce blood loss and eliminate the need for outside blood; lessen pain after surgery and during recovery; and shorten the stay in the hospital. For example, some patients can go home the same day after spine surgery.
Advanced 3-D surgical navigation
The spine surgeons have access to the most advanced surgical navigation technology. The Spine Navigation System offers doctors a comprehensive, fluid 3-D picture of the exact surgical site in the patient for precise placement of surgical instrumentation.
Non-surgical options
The spine center tries to exhaust non-surgical treatment options before a surgery is recommended. This can include spinal injections that reduce inflammation around a nerve root — in some cases eliminating the need for surgery.
The Center for Spine Health is also the only spine center in Rhode Island to be included in a list of credentialed spine centers by
The Center for Spine Health at University Orthopedics believes the best healthcare starts with a well-informed consumer. The spine center has an on-line encyclopedia on spine conditions at UniversityOrthopedics.com with symptom charts, videos, home remedies and spine exercise library. As a community service, the spine center provides to residents of Rhode Island a free 36-page Home Remedy Book and copies of a Symptom Guide, which explains which symptoms need to be seen promptly by a spine specialist to prevent symptoms like numbness/weakness in a hand or foot from becoming permanent.
About University Orthopedics
University Orthopedics in Providence, Rhode Island, is a regional referral center for patients with back and neck pain, joint pain, sports medicine problems, shoulder pain, hand problems, hip and knee pain, and foot and ankle injury.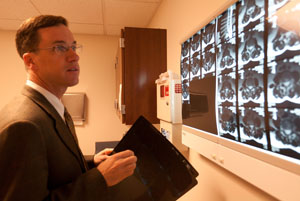 University Orthopedics includes more than 40 board certified, fellowship trained musculoskeletal and sports medicine physicians. These specialists are faculty members of the Department of Orthopaedics at the Warren Alpert Medical School of Brown University who teach medical students, orthopedic residents, and fellowship subspecialty surgeons. University Orthopedics leads the way with Basic and Clinical orthopedic research on the latest advances in orthopedic surgery and injury prevention.
Our affiliation with Brown Alpert Medical School enables new orthopedic surgeons to learn the most advanced surgical techniques by working hand in hand with the experienced spine surgeons, hand surgeons, joint replacement surgeons, foot & ankle surgeons and sports medicine specialists at University Orthopedics.
We believe that the best quality healthcare comes from a well-informed patient. Consequently, we've developed here an online encyclopedia on orthopedic problems and treatments, including the realm of spine problems and sports medicine. Within this site you will find symptom charts, narrated videos on various treatments and surgical procedures, information on when symptoms need to be seen by a physician, and how to choose the best physician for your problem. You will learn how to make better medical decisions for your care, and if you need to get a second opinion for surgery, how to conduct that search for the right specialist.
How a fellowship relates to training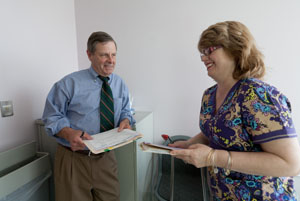 For a younger physician leaving medical school today, however, it simply is not practical to spend 15 years garnering experience. So the process of gaining experience is compressed into a type of medical training called a "fellowship."
In medicine, for example, fellowships represent the highest level of medical education in the world. Within the specialization of orthopedics, new physicians now pursue fellowships in the subspecialty niches of hand surgery, or spine surgery, or sports medicine, or joint replacement.
Within their fellowship, a physician spends an additional year before starting their private practice, working exclusively with other experienced orthopedic specialists, observing the most complex surgery on the worst-imaginable injuries, sometime brought in by helicopter from a wide geographic. This can mean that by the time the orthopedic surgeon is leaving his formal medical training, he is nearly 30 years old. So while other people enter their careers at age 18 after high school, or 22 after college, or 24 after graduate school, a fellowship-trained subspecialist in medicine leaves school much later in life, more mature, better trained, but often with several hundred thousands of dollars in medical school debt, and a lot of catching up to do.
The expertise from a fellowship, however, is of great value to a patient with a particular injury. A general orthopedic surgeon might only be presented in the emergency room an extremely complex spinal injury one time in year, while during a spine fellowship an orthopedic surgeon is exposed to these types of injuries several times a week.
This is because a center like University Orthopedics, by virtue of its array of subspecialists, is often referred the most complex orthopedic injuries from across Rhode Island, Connecticut and Massachusetts.
Within a spine surgery fellowship, for instance, an orthopedic fellow would assist an experienced spine surgeon in treating the most severe spinal injuries. A fellowship within spine that focused on scoliosis and spinal deformity, would expose the orthopedic surgeon to the most extreme spinal curves and the most current minimally invasive scoliosis correction surgical instrumentation.
FEATURED REVIEW

"I'm so fortunate to have found Dr. Daniels. He is the first doctor who has genuinely wanted to help me get better. Doctors I've seen in the past have only seen dollar signs and ignored any requests I made or complaints of pain I repeatedly told them I had. Dr Daniels and his staff actually listen to me and they really do care and there is a definite difference in the value of care I get now. I thank God for Dr Daniels and his remarkable staff!"
SPINE PHYSICIANS OF UNIVERSITY ORTHOPEDICS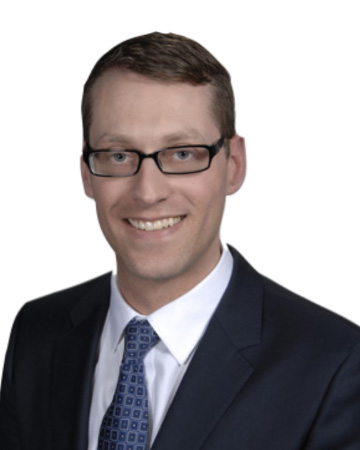 Alan Daniels, MD
Chief, Division of Spine
Board-Certified Spine Surgeon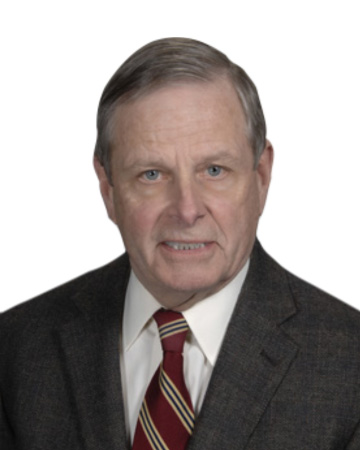 Phillip Lucas, MD
Board-Certified Spine Surgeon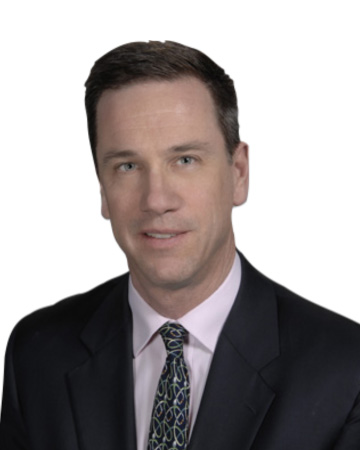 Alexander Robertston, MD
Board-Certified Spine Surgeon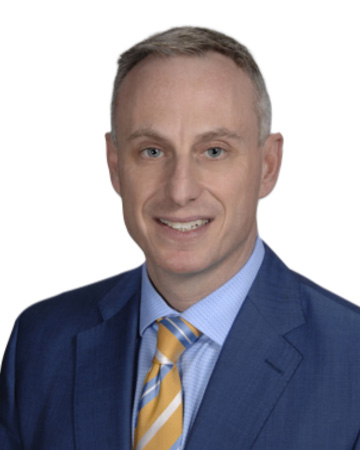 Craig Eberson, MD
Board-Certified Spine Surgeon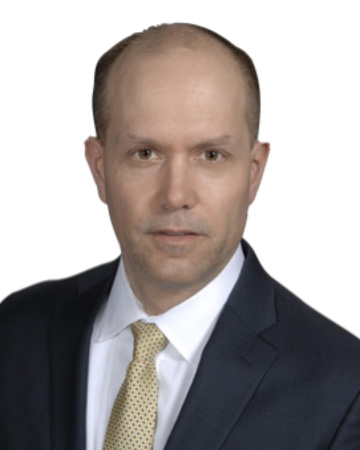 Matthew Smith, MD
Board-certified Physical Medicine & Rehabilitation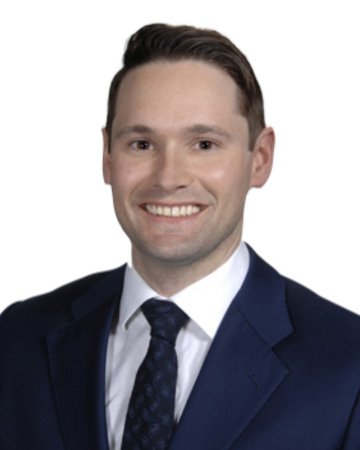 Dominic Kleinhenz, MD
Board-Certified Spine Surgeon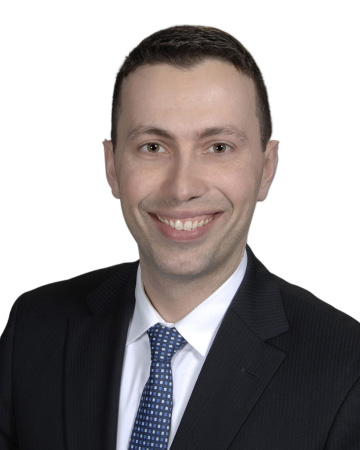 David Bica, MD
Family Medicine & Sports Medicine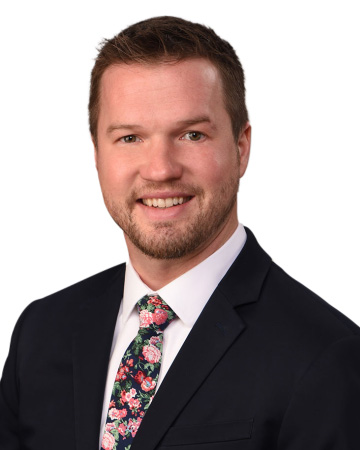 Philip Salko, MD
Family Medicine & Sports Medicine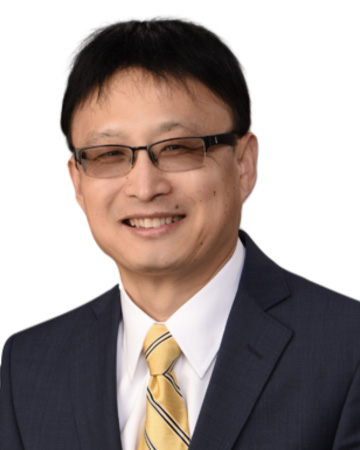 Chris Tian, MD
Board Certified in Pain Medicine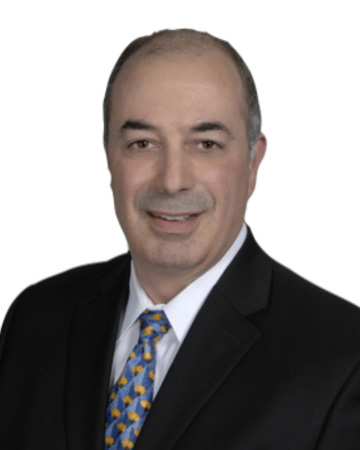 George Pasquarello, MD
Board-certified in Neuromusculoskeletal Medicine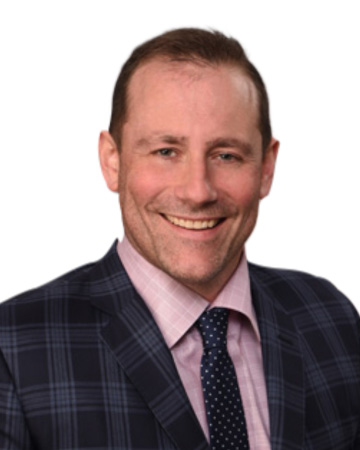 John Czerwein, MD
Board-Certified Spine Surgeon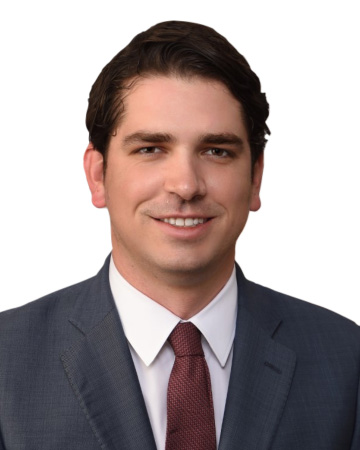 Eren Kuris, MD
Board-Eligible Spine Surgeon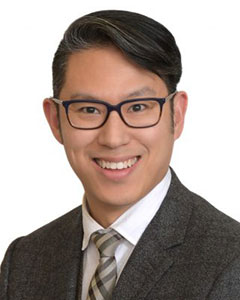 Simon Chao, MD
Board-Certified Spine Surgeon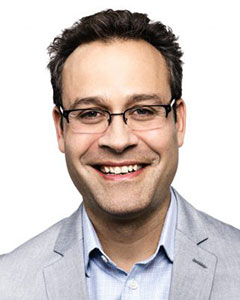 Zachary Bohart, MD
Board-certified Physical Medicine & Rehabilitation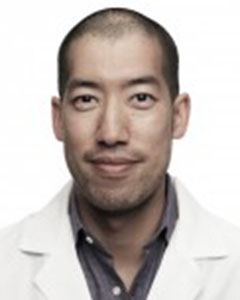 Anthony Wong, MD
Board-certified Anesthesiology & Pain Medicine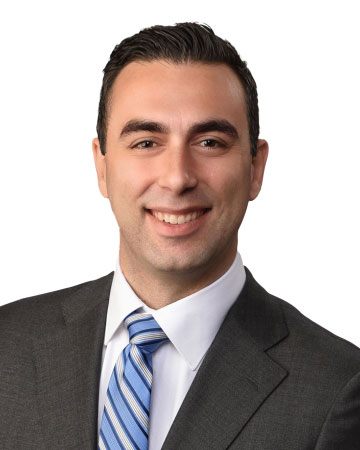 Bryce Basques, MD
Board-Certified Spine Surgeon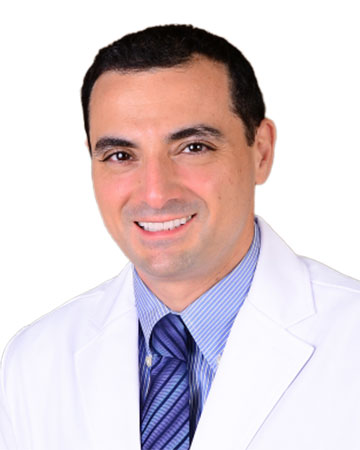 Ron Avraham, MD
Board-certified Physical Medicine & Rehabilitation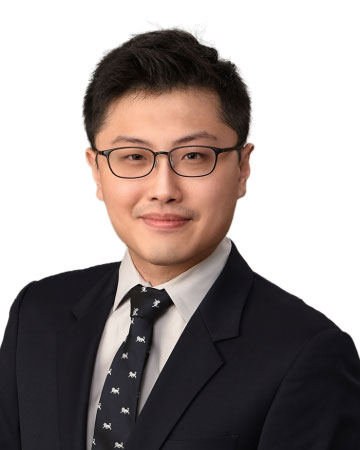 Woo Jin Lee, MD
Board-certified Anesthesiology & Pain Medicine