How Prizm Development created its spine center model
It is unusual for a healthcare provider to consider what customers want. Most hospitals merely drop a new healthcare center into the markeplace.
However, Prizm believes in consulting the customer. And that is exactly how Prizm spine center model was created more than 15 years ago.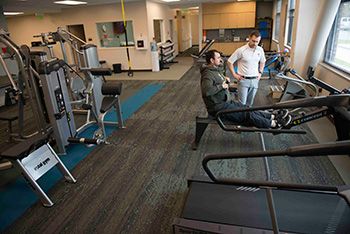 Prizm's spine center model was the result of more than 1,000 one-on-one meetings with large employers, managed care companies and workers compensation experts across United States. We took the time to learn about the specific needs and concerns of those entities which manage the care of thousands of people statewide. The consensus was that patients could benefit most from an integrated, non-biased, nonsurgical approach to the problem.
Medical directors of managed care plans across the country are concerned with the wide variation in treatment associated with back and neck pain care. Many believe that back surgery is performed too readily and that too many MRIs and injections are prescribed for patients.
Other back pain sufferers may take a do-it-yourself approach and resort to medicating themselves with over-the-counter painkillers, back braces and magnets in a frustrating quest for pain relief. Depending on where they seek help, treatment could include a barrage of unnecessary or unproductive X-rays, MRIs, pills, ultrasound procedures, ice or heat treatments, surgeries, manipulations, injections, myelograms and discograms.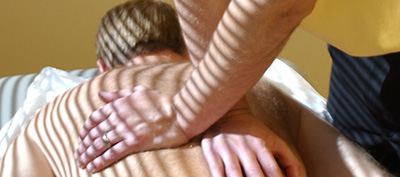 Another problem is that surgery may be done by surgeons who don't specialize in spine. This creates a higher risk of failed back surgery syndrome, where the patient ends up in a chronic pain center for perpetuity, undergoing costly procedures. This, unfortunately, is the frustrating scenario associated with back care.
So while the trend with spine centers then, and by some even as of today, is to include everything, Prizm excluded most things in its spine center model. Less is more. Less time of work is better. Less specialties involved means more streamlined care. Less confusion on the part of the patient. Less disability.
It also meant less profit to the providers who choose to do the right thing by doing LESS. Because in healthcare, the more you do, the more CPT codes you bill and the more money you make.
Why is spine surgery recommended so often?
The latest medical advances have made it easier for physicians to detect abnormalities in the spine. While this is helpful, the problem is that some abnormalities are simply a common byproduct of aging.
For instance, some studies have shown that nearly half of healthy people over the age of 40 with no back pain whatsoever can have MRIs that would suggest disc problems. Secondly, many people also do not realize that nonsurgical treatment options for back and neck pain can yield similar long-term results to surgery. Although surgery can be the best option, many cases of back and neck pain can improve with nonsurgical treatments and home remedies. Many times, those surgeons who are biased towards surgery fail to share this information with the patient.
Surgeons are often biased toward surgery as a quick fix to treat a herniated disc, because they are not knowledgeable or experienced in the array of nonsurgical options that are available today. Research has shown that symptoms of herniated discs can disappear with nonsurgical treatments over time.
Contact Us
If you are a physician group, health insurance company, employer, workers compensation carrier and want to contact Spine Center Network, you can use the online form by clicking below.
CONTACT US
Prospective patients please select a spine center from the network and email them directly at the individual contact forms or phone numbers. Be sure to mention you heard of their spine center through Spine Center Network.